This 65th Annual Primetime Emmy Awards was all about the bob, red lips with black, white and neutral nails — nail art made it to the red carpet this year with SS14-inspired trends!
Skin was left radiant and matte with powder highlighter, while eyes glimmered with brown, silver and purple shadow with softly lined eyes. Read on to find out how to get these Emmy makeup, hair and nail looks at home below!
Makeup artist Matin Maulawizada, Global Brand Ambassador for Laura Mercier, created a "light, beautiful makeup look" for Claire Danes, Outstanding Lead Actress in a Drama Series winner for her role as Carrie Mathison on Homeland.
Maulawizada was inspired by the star's ethereal Armani Privé gown, which he stated "shimmered otherworldly."
FACE: Flawless, matte skin with illuminated cheeks
• Maulawizada first prepped Danes' under-eye area using Laura Mercier Repair Eye Serum ($82.00).
• He then massaged Danes' skin using Laura Mercier Foundation Primer ($32.00) to create an even canvas for makeup application.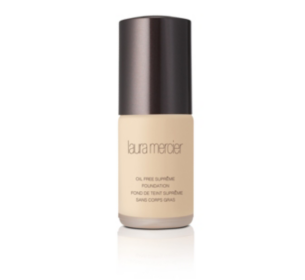 • Next, he applied Laura Mercier Oil Free Suprême Foundation in Golden Beige ($45.00) all over Danes' face and Laura Mercier Smooth Finish Foundation Powder ($45.00) along her jawline.
• He created a natural flush of color by applying Laura Mercier Crème Cheek Colour ($24.00) in Sunrise to Danes' cheeks.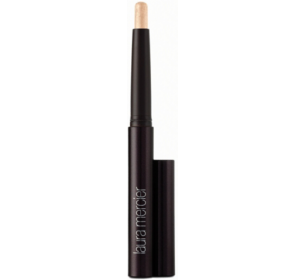 • He created an illuminated glow by applying Laura Mercier Caviar Stick Eye Colours ($26.00/each) in Sterling and Sugar Frost to Danes' cheekbones.
• To ensure Danes' makeup stayed in place all night, he set the look with Laura Mercier Pressed Setting Powder in Translucent ($34.00).
LIPS: Bright, matte lips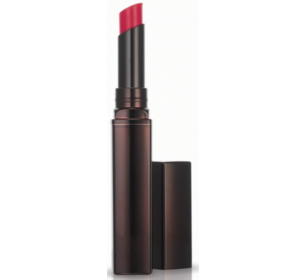 • Maulawizada created the dramatic lip using Laura Mercier Rouge Nouveau Weightless Lip Colour ($24.00) in Mod.
EYES: Subtle shimmer contrasts a matte face
• Maulawizada applied Laura Mercier Tightline Cake Eye Liner ($23.00) in Black Ebony and Laura Mercier Crème Eye Liner ($22.00) in Noir to Danes' lashline.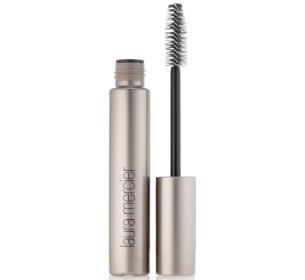 • Next, he blended Laura Mercier Caviar Stick Eye Colours ($26.00/each) in Sterling and Sugar Frost and applied them all over Danes' lids, up to her brows. Maulawizada created the final touch of glamour by applying Laura Mercier Faux Lash Mascara ($24.00).
For Michelle Dockery's 2013 Emmys makeup look, makeup artist Jordan Long was inspired by a series of stunning watercolors painted by the artist David Downton in the January 2013 issue of Vanity Fair.
In order to complement the classic femininity and clean lines of Dockery's custom made Prada gown, Long kept her makeup very minimal, focusing on her glowing skin and strong brows.
FACE: Flawless, glowing skin
• Long first prepped the skin with a moisturizer, eye cream and Laura Mercier Lip Balm ($20.00).
•Next, Long applied a fine layer of Laura Mercier Silk Crème Foundation in Soft Ivory, ($45.00) using a damp sponge. Then, she used Laura Mercier Secret Camouflage in SC#1, ($32) to conceal the skin only where needed.
• She then brushed Laura Mercier Crème Cheek Colour in Oleander ($24.00) on the apples of the cheeks. In order to give Dockery a subtle glow, Long mixed Laura Mercier Secret Brightener ($30.00) with the cream blush.
• Next, she applied a light dusting of Laura Mercier Invisible Loose Setting Powder ($35.00), concentrating solely on the T-Zone.
• Lastly, Long layered Laura Mercier Crème Cheek Colour in Oleander, ($24) on top of the powder, using the Laura Mercier Finishing Brush ($42.00).
LIPS: Neutral lips contrasted the star's bright, red gown
• Long applied Laura Mercier Lip Glacé in Bellini ($24.00) to Dockery's naturally pigmented lips.
EYES: Strong brows were the focal point of the eyes
• First, Long blended Laura Mercier Matte Eye Colour in Fresco ($23.00) over the entire lid.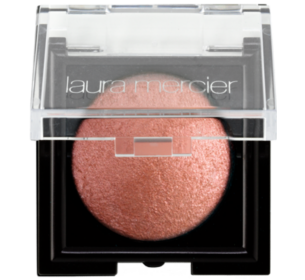 •Next, she used the Laura Mercier Eye Crease Travel Brush ($29.00) to blend in Laura Mercier Baked Eye Colour in Ballet Pink ($23.00) at the center of the lids and into the corner of the eyes, providing a subtle shimmer.
• She then applied Laura Mercier Matte Eye Colour in Blanc ($23.00) just under the star's brows. Long smudged Laura Mercier Crème Eye Liner in Espresso ($22.00) very tightly to the lashline and followed with three coats of Laura Mercier Waterproof Mascara in Black ($20.00) on the upper and lower lashes. She then added a strip of Laura Mercier Center Faux Eyelashes ($18.00) to provide a "fluttery pop."
• To finish the look, Long filled in and slightly extended Dockery's brows with Laura Mercier Matte Eye Colour in Coffee Ground ($23.00) using the Laura Mercier Angled Eye Colour Brush ($29.00).
Michelle Dockery's Hair
Inspired by Michelle's Prada gown, Mara Roszak for L'Oréal Paris wanted the hair to have a classic clean feel. The hair trends to come are effortless, yet polished styles – beautiful blowouts that are soft, touchable and have an element of natural ease.
Step 1: Creating a beautiful, touchable blow-out begins with a great moisturizing conditioner. I recommend my clients use L'Oréal Paris Advanced Hair Care Power Moisture Rush Mask ($6.99) before any event.
Step 2: I prepped Michelle's damp hair with L'Oreal Paris Advanced Haircare Smooth Intense Xtreme Straight Cream ($6.99) all over. This lightweight cream helps smooth the hair while blowing it out, without weighing the hair down.
Step 3: Then I added a dab of L'Oreal Paris Advanced Haircare Smooth Intense Frizz Taming Serum ($6.99) to the ends of the hair. Because the ends tend to be the driest, I always like to add a serum to help seal the ends for a healthy, shiny look.
Step 4: I then parted her hair deep to one side, and blew it dry with a small round brush, keeping volume and movement. The trick to maintaining volume is by starting at the top of the head and working your way down.
Step 5: Once Michelle's hair was dry, I applied a dab of L'Oréal Paris EverStyle Texture Series Tousle Cream ($6.99) to the palms of my hands and then gently ran my fingers through her hair. This cream was used to tame any frizz, while adding a bit of definition to her hair.
Step 6: After that, I tucked her hair behind the ears for a more modern effect – maintaining a soft shape with the hair across her forehead. For added shine, since shine is key on the red carpet, I used L'Oreal Paris Advanced Haircare Total Repair 5 Dry Oil ($6.99) as a finishing mist. Since I like just a mist of shine, I spray from a 1/2 arms length away from the hair and allow the product to fall onto the hair.
Step 7: The final step for any look is Hairspray to ensure the style lasts all though the night… and then some. I used L'Oreal Paris Elnett Extra Strong Hold Unscented Hairspray ($14.99) all over the hair. This spray leaves the hair with that soft touchable hold that is key for this style.
Kate Mara
Alex Polillo using Vidal Sassoon Pro Series products went for a sleek, tight look to show off her new bob haircut. Alex and Kate were originally going to create a ponytail, but decided they wanted to pick a modern hairstyle that flaunted her new cut along with her white J. Mendel gown.
1. Starting with wet hair, apply a generous amount of Vidal Sassoon Pro Series Mega Firm Hold Gel throughout all of the hair and comb through evenly. Then, create a deep diagonal side part for added drama.
2. Using a Mason Pearson flat brush and a blow-dryer on a medium setting, brush hair flat to the head and then follow with heat from the dryer. Use the nozzle to amp up the shine and create an extremely smooth style.
3. Spray Vidal Sassoon Pro Series Extra Firm Hold Hairspray from the roots to the length to set your style. If the ends tend to flip out, use a flat iron to get them smooth and then finish the whole look with Vidal Sassoon Pro Series Extreme Smooth Combing Crème.
Christina Hendricks
"Christina is a stunning, radiant beauty. We have been working together for many years and it is always a pleasure to work with her. She wore a black Christian Siriano gown and new blonde locks to the Emmys.
We could have really gone in any direction with the makeup: bold lips, smoky eyes, fresh and pretty… In the end, we went for a fresh face and a warm, red lip," said Vanessa Scali for Elizabeth Arden.
1. On days you need extra staying power, skip the heavy moisturizers and use a serum instead. Prep face with Elizabeth Arden Ceramide Capsules ($72.00) – they make a great primer. They are packed with treatment and thoroughly penetrate the skin leaving it a clean, even canvas for your foundation.
2: Apply Elizabeth Arden Flawless Finish Sponge-On Cream Makeup ($36.50) to give it a soft, luminous glow. Swipe foundation along the bridge of nose, cheeks, chin and forehead and use the sponge to blend the color to the outer edges of the face.
3: Dab Elizabeth Arden Ceramide Lift and Firm Concealer ($19.50) under the eyes and on the inner hollow (on the nose) just beside the inner corner of the eyes
4: For a pop of color, use Elizabeth Arden Ceramide Cream Blush in Pink ($24.00) to flush the cheeks. This makes the skin look fresh and lit from within.
5: Using very little, swipe the darker shade in the Elizabeth Arden Beautiful Color Eye Shadow Duo in Precious Metals ($28.50) from the lash line of the eyelid to the crease, and under the lower lashes as well. Blend it into the skin so there is no border. The subtle shading gives the eye definition in a soft and sexy way.
6: Apply Elizabeth Arden Beautiful Color Smoky Eyes Pencil in Smoky Black ($18.00) on the upper lid, starting with a thin line on the inner corner of the eyes and becoming progressively thicker toward the outer corners of the eyes. Using a small tapered brush, smudge a touch of it into the lower lashes under the eyes.
7: Curl the lashes well and apply a few generous coats of Elizabeth Arden Beautiful Color Lash Enhancing Mascara in Black ($24.00) on the top lashes, with one coat on the bottom.
8: Enhance brows with Elizabeth Arden Beautiful Color Brow Shaper & Eyeliner in Soft Blonde ($22.00).
9: Apply Elizabeth Arden Beautiful Color Moisturizing Lipstick (12 hour formula) in Power Red ($25.00). This warm red looks bold and elegant.
Artist Julie Harris for CARGO Cosmetics took inspiration from Allison Williams' blue Ralph Lauren dress and amethyst jewelry and gave Allison an "all American beauty" look.
1: Prep the skin with Simple Skincare Hydrating Light Moisturizer ($8.99) followed by CARGO_HD Picture Perfect Pore Refining Primer ($32) to keep the foundation lasting through the red carpet.
2. Start with the eyes – dab CARGO_HD Picture Perfect Eye Shadow Primer ($19.00) then apply FLOWER Color Play Crème Eyeshadow in Orchid-Ing Around ($7.98) on the lids and under the lower lash line to achieve a soft Smokey eye then set it with Cargo Eye Shadow in Pasadena ($16.00).
3. Apply a light coat of Cargo One Base in #02 ($28.00) to conceal dark areas to give the skin a subtle glow and warmth; conceal the under eyes with Cargo Jet Lag ($30.00) to brighten and open the eyes.
4. Highlight the inner corners, brow bone and cheekbone with Cargo ColorStick in Champagne ($28.00) to give a dewy freshness to the skin
5. Apply a very thin black line of Cargo TexasLiner Liquid Eye Liner ($20.00) close to the lash line to make lashes pop, then apply two generous coats of Cargo TexasLash Mascara ($20.00) on the top and bottom lashes.
6. Apply CARGO_HD Picture Perfect CC Cream Broad Spectrum SPF 20 ($39.00) all over the face and set with CARGO _HD Picture Perfect Pressed Powder ($32.00).
7. With a small powder brush, lightly dust Cargo Bronzing Powder in Matte Medium ($29) to high points of the forehead, cheekbones and down the neck for a natural glow, then apply a hint of Cargo Blush in Catalina ($26) to the apples of the cheeks for a fresh and natural flush.
8. Keep the lips looking soft and supple by blending Cargo Essential Lip Color in Dubai and Las Vegas ($22.00), then top with Cargo Lip Gloss in Las Vegas Strip ($14.00)
"For today's Emmys look with Julianna Margulies, I wanted her to look effortless and modern.
We wanted to hint at her custom-made Reed Krakoff gown's 1960's silhouette while keeping her look current and fresh. As always, Julianna left with a radiance that is unique to her," said makeup artist Molly Stern.
Step 1: Apply L'Oréal Paris Revitalift Miracle Blur Instant Skin Smoother ($24.99) to create a flawless palette.
Step 2: Highlight and even out skintone with Koh Gen Do Moisture Foundation and follow with L'Oréal Paris Magic Nude Liquid Powder Foundation ($12.95) on the T-Zone (to keep skin matte where it needs to be and dewy everywhere else).
Step 3: For cheeks, start with L'Oréal Paris Visible Lift Cream Blush in Nude Lift ($10.95), then dust Cargo Blush in Catalina ($26.00) to add a soft pink hue.
Step 4: To create the illusion of a heavy '60s lash line without using a liquid liner, build the shape of the eye by layering shadows – start by basing the eyelid with NARS Cream Eye Shadow in Ponderosa, blending to the crease, then softly line the under lash line with L'Oréal Paris Infallible Eye Shadow in Bottomless Java ($7.95).
Step 5: Next, apply a super matte eye shadow like Kevyn Aucoin in Aubergine heavily at the lash line to create the cat shape, and to add a punch of color, dust L'Oréal Paris Infallible Eye Shadow in Glistening Garnet ($7.95) to the outer shape of the eye.
Step 6: For lashes, use L'Oréal Paris Voluminous Butterfly Mascara ($8.99) with a major concentration of product on the outer lashes.
Step 7: To finish the look, press L'Oréal Paris Colour Caresse Wet Shine Stain in Infinite Fuchsia ($9.99) onto lips for a base of brightness and then add a pop of popsicle pink on top by using L'Oréal Paris Colour Caresse by Colour Riche in Pink Vinyl ($9.99).
Kerry Washington
Complementing Washington's blush-colored Marchesa gown was an equally ethereal makeup look by Hourglass. "The inspiration came from the delicate dress," says makeup artist Carola Gonzalez, who combined velvety matte skin, purple lids and luminous cheeks for a look that was as pretty as the floral embroideries on Washington's gown.
"Although I like a matte finish, especially for awards shows, I added a radiance to her skin with Hourglass Ambient Lighting Powder in Radiant Light. It's the perfect shade for Kerry."
COMPLEXION: Prime the skin with Hourglass Veil Mineral Primer, and follow with Hourglass Immaculate Liquid Powder Foundation in Warm Beige.
"I'm really impressed with the airbrushed finish this foundation creates," says Gonzalez. "And I really don't need to use powder anymore." Conceal any imperfections with Clé de Peau Beauté Concealer in Honey.
BROWS: Define the brows with Hourglass Arch Brow Sculpting Pencil in Dark Brunette.
EYES: Apply the mauve shimmer shade from Hourglass Visionaire Eye Shadow Duo in Exhibition to the inner corner of the eyes and the lids, and the eggplant shimmer shade to the outer edge of the eye and beneath the bottom lash line.
Blend the two shades together. Apply Ardell Natural Lashes in 110, line the eyes with Hourglass Script Precision Liner in Jett, and finish off with three coats of Hourglass Film Noir Full Spectrum Mascara.
CHEEKS: Apply Hourglass Ambient Lighting Powder in Radiant Light on the cheekbones, forehead, nose and chin. Apply Lancôme Blush Subtil in Sparkling Rose to the apples of the cheeks and sweep towards the temples.
LIPS: Prep lips earlier with Hourglass No. 28 Lip Treatment Oil for superior hydration. Apply Hourglass Extreme Sheen Lip Gloss in Truth, a beige rose, for the finishing touch.
Celebs like Zooey Deschanel (her nails above), Sarah Hyland and Connie Britton all accessorized their manis with black and white color combinations, half moon designs and glitter to add that something extra for the red carpet.
Want to get the look? Celebrity manicure maven Hiroko Fujikawa of MARS The Salon shares her secret tips on how to get these red-carpet looks at home.
Sarah Hyland's Half Moon Nails
Get The Look:
1. File your nails into desired shape.
2. Apply base coat and then apply 2 coats of an oxblood or red polish.
3. Apply 2 coats of a nude polish on the bottom of your nails, make them into half moon shape.
4. Apply Top coat.
Connie Britton's Ombre Nails
Get The Look:
Get The Look:
1. File your nails into desired shape.
2. Apply base coat and then apply 2 coat of glitter gold polish on the bottom of your nails, make them into half moon shapes.
3. Apply 2 coats of dark navy polish on the nails, painting right on the gold half moon.
4. Apply top coat.
What do you beauties think of these hair, makeup and nail looks from the 65th Annual Primetime Emmy Awards? Who do you think had the best nails? Do you like the new bob hair craze?
Let us know by commenting below (you just might win a free sample)! Make sure to check out our Pinterest page by clicking HERE! And don't forget to get the latest beauty and skincare news by following us on Twitter @BeautyStat!
– Theresa Romano
For more giveaways and contests, sign up for our newsletter HERE.
If you like this post, share it with your friends and give it a LIKE on Facebook.